NRIAM Received a 2nd Prize of State Technological Invention Award
2016-07-20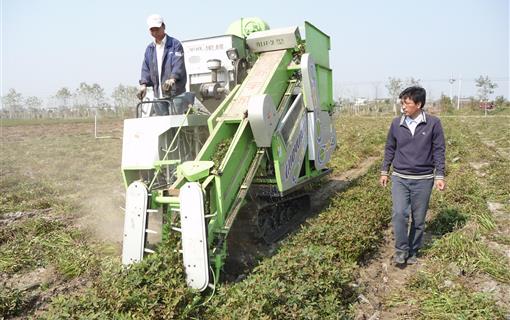 Source: Nanjing Research Institute for Agricultural Mechanization, Jan 12th, 2016
On Jan 8th, 2016, Chinese President Xi Jinping and other top leaders present awards to winners at China's State Science and Technology Awards ceremony at the Great Hall of the People in Beijing. One of the scientific and technological achievements of Nanjing Research Institute for Agricultural Mechanization, named "Key technology and equipment of Peanut harvesting mechanization" honorably won a 2nd Prize of State Technological Invention Award and the representative of the team received the certificate from the Chinese leadership in Beijing.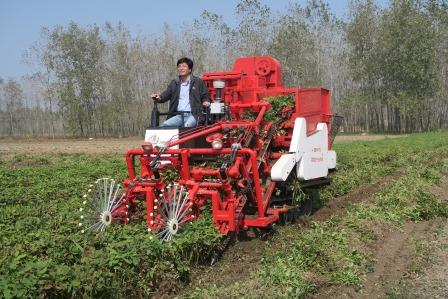 China is the largest country of producing and consuming peanut. Harvesting mechanization technology's falling behind has restricted the development of peanut industry. In aim of solving the long-term technical bottleneck problem, the Underground fruit crops harvesting machine innovation team of NRIAM led by Professor Hu Zhichao (Deputy General Director) has obtained an original breakthrough through great efforts of ten years, in support of 'The eleventh five year plan' of national science and technology support, the national public service project fund, the national peanut industry technology system and the innovation engineering of Chinese academy of agricultural sciences. The research result of overall technologyhas reached the international leading level.
This research has created the technology of anti-winding flexibly picking up peanuts and fresh vine horizontal feeding with vertical picking for a smooth and efficient operation. It also invented technology of automatic imitation, depth-control and anti-clogging during digging and transit, in solving the serious problems of blocking during the operation and the great loss from falling and buried fruit.
This research achievement has already been put into industrial production in a number of enterprises and entered the promotion list of the agricultural machinery products supported by the state, becoming the major and leading product in peanut harvesting machinery market with 30% market coverage rate. The product has exported to India, Vietnam and other countries and regions.
Previously the research was awarded six prizes such as "Chinese excellent patent", the first prize of "Chinese Agricultural Science and Technology Award" and other.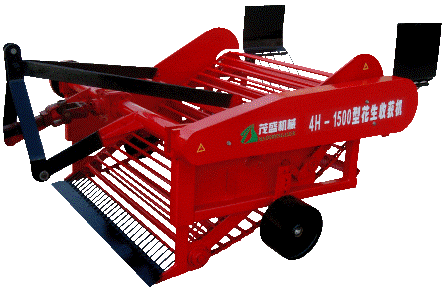 BY YU WENYI
909681878@qq.com